---
N I G H T O F A R T I S T S
B R I S C O E M U S E U M
SAN ANTONIO, TX | MARCH 23-24
This was my first year participating in this great show at the beautiful Briscoe museum in San Antonio and it was a fantastic event! Two of the above works sold opening night. The piece in the middle is still available.
For more information please visit:
WWW.BRISCOEMUSEUM.ORG
​
---

​A P R I L
O U T S I D E P E R S P E C T I V E S
M O C K I N G B I R D G A L L E R Y
BEND, OR | APRIL 6
I'm pleased to be in this wonderful group show at Mockingbird Gallery in Bend, OR and it is going on right now!
for more information please visit:
WWW.MOCKINGBIRD-GALLERY.COM
​
---
M A Y
Collector's Rendezvous on the Clark Fork

​
at Quinn's Hot Springs & Resort
Location: Quinn's Hot Springs & Resort in Paradise, Montana
SAVE THE DATE: May 16 - 18, 2018
Preview Agenda Here
Limited space available so contact us if you are interested!
The Collector's Rendezvous on the Clark Fork is an innovative event focused on education, people, and of course Western art! We are thrilled to announce this year's artists - Martin Grelle | Brent Cotton | C. Michael Dudash | Jeremy Winborg. "We want this to be a fun, interactive experience spent with some of the country's best artists, and an opportunity to foster relationships with a variety of people in the industry," says gallery partner Buddy Le. The focus will also be on educating the collectors in areas relating to the Western art market. The gallery will have speakers on conservation, framing, estate planning for your collection, along with authors of some the most popular western art books, and museums. Speakers include Seth Hopkins, Director of Booth Western Art Museum; Joe Abbrescia of Abbrescia Fine Art Restoration and Paul Zalis, writer of the new C.M. Russell documentary "C.M. Russell and The American West"
We're very excited to have four incredible artists join the Rendezvous, and I know our collectors will enjoy watching them create and getting to know them. We'll also have a special selection of works available by private-treaty sale by coveted historical artists like Charles Russell, Frederic Remington, John Fery, Julius Seyler, Edgar Paxson, E. Martin Hennings, E.I. Couse, and many more. Mark your calendars now and join us for incredible art, great food, spirits and wonderful people!
I'm excited to participate for a second year at this great event and will be doing a demo Thursday the 17th and also have several new small works for sale.​for
more information please visit:
www.cdagalleries.com
---
J U N E
P R I X D E W E S T
N A T I O N A L C O W B O Y M U S E U M
OKLAHOMA CITY, OK JUNE 8-9

I'm once again thrilled to participate in this prestigious show and sale at the National Cowboy and Western Heritage Museum.
One of the highlights of the year. These are the four works that will be exhibited.
WWW.NATIONALCOWBOYMUSEUM.ORG
---
​
BOOKS & CALENDARS

My new 2017 Calendar is now available; featuring some of my favorite images from this past year.
click on image to order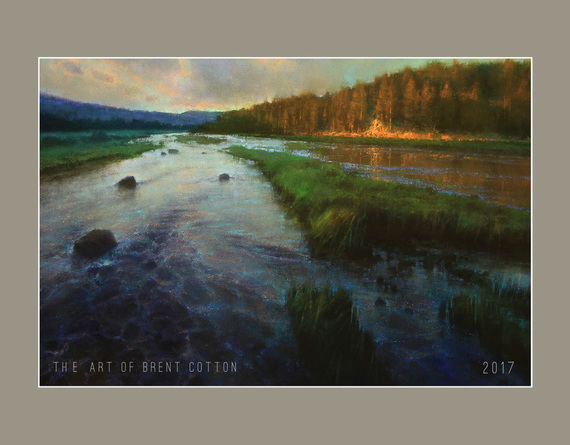 ---


R E C E N T A W A R D S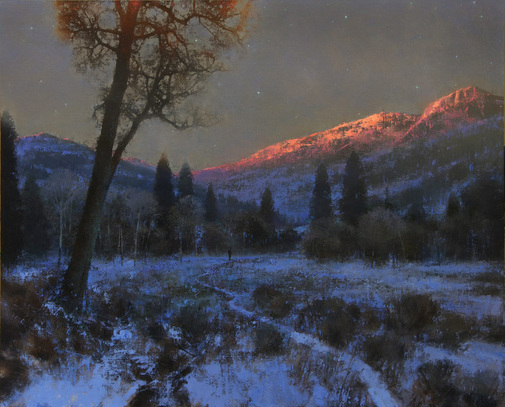 I'm pleased my painting 'The Awakening Dawn' was awarded an honorable mention in the recent
Plein Air Salon
National competition!